DeepMatter acquires ChemIntelligence
We are pleased to announce that ChemIntelligence got acquired by DeepMatter Group Plc.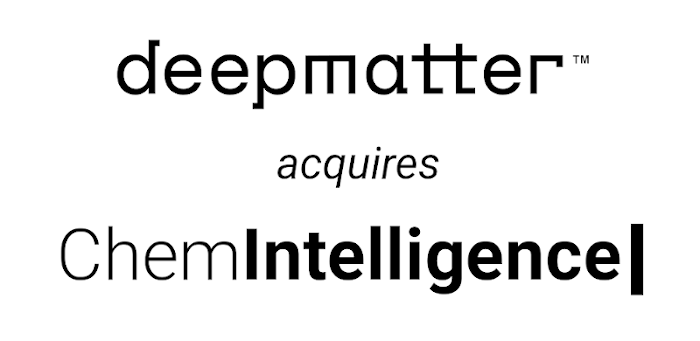 DeepMatter and ChemIntelligence share the same mission: to digitize chemistry R&D and make it more efficient.
DeepMatter provides DigitalGlassware® , a cloud-based software platform that is able to record rich time-course chemical reaction data, analyze it and share it. DeepMatter also provides ICSYNTH, a retrosynthesis software, and other cheminformatics software.
By acquiring ChemIntelligence, DeepMatter complements its current offering, strengthens its AI capabilities and expands its customer base to formulation laboratories.
In the coming months, ChemIntelligence and DeepMatter will combine their resources for sales, marketing, operations, customer support and R&D in order to better serve their customers.
If you want to discover our products, feel free to contact ChemIntelligence or DeepMatter.