AI software development for Chemistry and Materials R&D
We develop tailored AI software that accelerates your R&D.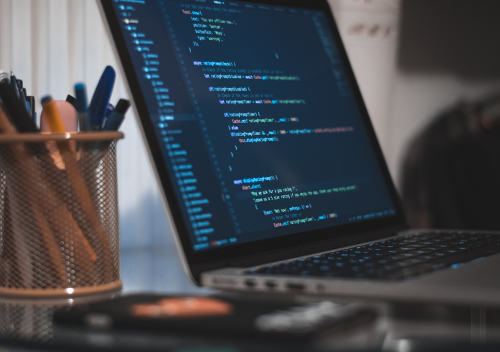 Increase the return on investment of your R&D
Our custom-developed AI software accelerates your R&D by:
Generating new molecules with targeted properties
Optimizing formulations, especially complex ones
Developing innovative materials
Optimizing new or existing industrial processes
Exploiting a variety of data sources to generate value: experimental results from your research laboratories, patents, research papers, public databases, company databases, lab notebooks, process data from your industrial installations, etc.
Custom-built AI software will greatly reduce the number of iterations and experiments needed to reach your goals, speeding greatly the development of your product.
Our development process includes you at every step
We work closely with your researchers and engineers during the development process:
Problem understanding: we seek to understand perfectly what is the problem that you want to solve.

What is the chemistry in question?
Who will use the AI software?
What are the parameters to optimize?
What is the data? How is it acquired?
On what equipment will the software be deployed?
What are the time and budget constraints?
Etc.

Software design: from our understanding of the problem and the specifications, we design a software solution.
Implementation: we iteratively develop the software and have it tested by future users in your company at various stages of the development, to ensure it fits the users' needs.
Deployment: we take care of the software deployment, be it on your infrastructure on our own servers, depending on what you decide.
Training: we train the scientists and engineers to utilize the software and to get the most value from it.
Support: while the software is being used in your labs, we offer support for the users. We answer questions, train new users and can make adjustments to the software so that it fits perfectly the evolving needs of your teams.