Our platform
Faster development of products or chemical reactions with artificial intelligence
What our platform does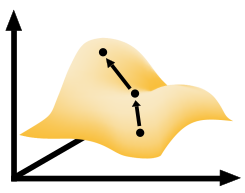 Our platform learns from your R&D data and allows you to:
Predict the properties of molecules, materials and formulations,
Suggest the most relevant experiments to perform in order to obtain molecules, materials or formulations that meet your specifications.
Our proprietary AI algorithms can learn relationships of any complexity from your experiments, even when the underlying physics is not well-understood. It will benefit you even in complex R&D subjects.
Our platform leverages both your R&D data and your domain expertise to allow you to make more informed decisions for your R&D projects.
What you get
A reduction of 25% to 80% of the number of experiments needed to develop products or chemical reactions.
Our advantages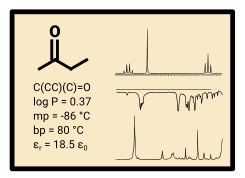 We have developed proprietary machine learning algorithms by taking state-of-the-art machine learning algorithms and modifying/adapting them in order to fit the specificities of chemistry and material science R&D.
Our platform is easy to use, even for people who are not trained in machine learning. However, if you do have machine learning skills, our software allows you to tune the algorithms it uses.
It is continuously updated and upgraded in order to benefit from the latest advances in artificial intelligence.
If you have specific needs, we can even develop tailored software modules that will extend our base platform in order to perfectly suit your use cases and your data.
Security
The security of our customers' data is our top priority.
Infrastructure
Our servers are located in France and are distributed in several datacenters. Our cloud hosting provider is ISO 27001 certified and satisfies the SOC1, SOC2 and SOC3 security requirements.
Encryption
All communications between the servers of our infrastructure and between our customers' browser and our servers are encrypted using industry standard encryption schemes and protocols.
Tools
We use state-of-the-art cybersecurity tools to monitor the configuration of our servers and check the absence of known vulnerabilities.
Penetration testing
A third-party cybersecurity company regularly performs penetration tests on our platform to ensure that there are no vulnerabilities.
To know more about our security policy, please contact us.